MEET
THE TEAM

This publication grows out of a class of smart and passionate students' efforts to explain how wildfires, like the Holiday Farm Fire in our McKanzie River Valley, shape our relationships with the land we live on. I'm proud of the students and their work. I'm even more proud of their willingness to struggle, work hard, learn and succeed in doing storytelling that honors the people and the land at its core.

We need to acknowledge that a class like this doesn't live in isolation from the other teaching and learning that happens in classes taught by the refined and committed teachers of our school. For example, we teamed up with the drone journalism class taught by Professors Dan Morrison and Wes Pope, whose students made much of the aerial film and still photography you see in this publication.

This publication also comes out of strong support from the amazing Brian Storm and his company MediaStorm. Brian's thinking and goals have been ahead of the rest of our profession for all of the three decades I've known him. He's still out there, showing us the way to better and more responsible storytelling, using the emerging and evolving tools available to us. All of us on this project are smarter and better for his generous guidance.

It is a gift to teach with such remarkable students and professional colleagues.

If you want to hire one, or more, of these young journalists, drop me a line. I'll put you in touch.
torstenk@uoregon.edu

-- Torsten Kjellstrand, teacher of Science Story class, Winter and Spring 2020-21
---
Sabrina Baker

Originally from Mill Valley, California, Sabrina Baker is a senior in the School of Journalism and Communication at the University of Oregon, where she focuses on broadcast news. She's worked as a reporter, video editor, anchor and producer for Duck TV News. After graduation, she hopes to land a job in broadcast production.
Tom Boggs

Tom Boggs moved to Eugene in 2020 from northern Illinois after retiring from a career in business development and marketing. A life-long photographer, Tom and his family moved here to enjoy what he calls: "Awesome Oregon."


Noah Camuso

Noah Camuso was born and raised in Salem, Oregon, where he grew up hiking, kayaking and backpacking. Last year, he worked as a wildland firefighter on the Archie Creek Fire. He's currently volunteering at Ethos Magazine and looking forward to a study abroad program in Spain this summer. After college, he hopes to pursue a career in broadcast journalism and podcasting.
Rachel Chambers
Rachel Chambers is a creative studying Advertising and Art at the University of Oregon, where she's gained expertise in visual storytelling. When not in school, she likes to explore hiking trails and hunt for vintage furniture. After graduation in the Winter of 2021, she plans to pursue a career in production with a focus in directing. You can find more of her work here:
https://rachambers.com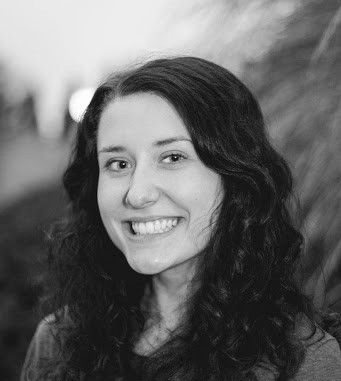 Ceili Cornelius

Ceili Cornelius was born and raised in the Cascade Mountains in Sisters, OR, where she grew up hiking in the Three Sisters wilderness. She plans to pursue a career in environmental writing after graduating from the School of Journalism and Communication at the University of Oregon in 2021.
Clayton Franke

Originally from Missoula, Montana, Clayton Franke moved to Eugene, Oregon in 2018 to study journalism at the University of Oregon. His work has appeared in the Daily Emerald and Ethos Magazine, two student-run publications on campus, where he's done sports and environmental writing.
Austin Johnson

Austin Johnson graduated from the School of Journalism and Communication at University of Oregon (UO) in June 2021, earning his second bachelor's degree. He also graduated from the University of Kansas with a BA in economics in May of 2015. His journalistic interests include civil/political unrest, justice reform and poverty. He's heading to Vale, Oregon for the summer of 2021 to work as a multimedia intern at the Malheur Enterprise.
Anna Mattson
Anna Mattson is a third-year journalism student with a passion for the environment and long-form journalism. She is the Editor-in-Chief of both Envision and Ethos magazine, two student-run publications on campus. She will graduate from the University of Oregon with a BA in journalism and a minor in creative writing. One day she'll (hopefully) work for National Geographic as a climate communicator. Check out more of her stuff here:
www.annamattson.com
Eden McCall

Eden McCall is a multimedia producer for the University of Oregon's Marketing Communications team and a video journalist on the Clark Honors College Communications team. She's still researching wildfires – their causes and consequences for landscapes and people – and exploring how visual tools like mapping and interactive design can convey the science.
Sarah Miller

Sarah Miller is a passionate visual journalist with focus on environmental stories about climate change, conservation, culture, fine arts and social issues centering around LGBTQ+ and women's rights. She is a soon-to-be graduate of the University of Oregon's School of Journalism and Communication (SOJC). You can find more of their work here: https://sarahmiller5600.wixsite.com/sarahgaelenmiller
Gabi Raab

Gabi Raab is a journalist from Portland, OR. She's written news stories, profiles, and other forms of feature writing. She enjoys going on walks, trying new foods, and hanging out with her cat. She's also a huge advocate for the Oxford comma.
Anna Scherer

Anna Scherer is currently finishing up her Bachelor's degree at the University of Oregon with a major in Journalism and a minor in Sociology. She's continuously looking for ways to tie together her love of journalism and education.
Sam Scudder

Sam Scudder is studying photojournalism at the School of Journalism and Communication at the University of Oregon. Growing up in Southern California for most of his life, his passion for photojournalism came from his dad, a professional commercial photographer. He's also passionate about the outdoors, skateboarding, mountain biking and creating music.
Harrison Wiesert

Harrison Wiesert is an advertising Strategist that loves to ask questions and learn new things. He enjoys conversations about ontological ideologies, science, video games or anything that his friends are passionate about.
Jeremy Williams

Jeremy Williams is a senior at the School of Journalism and Communication at the University of Oregon majoring in Journalism and Media studies. He's worked as a photojournalist since the fall of 2019 covering high school sports, Men's and Women's Ducks basketball, social justice protests and wildfires in Eugene, Springfield, Salem and Portland.
Kaylynn Wohl
Kaylynn Wohl is a journalist who values written, photographic and audio storytelling. Kaylynn has explored stories like the environmental impact of salmon aquaculture, the tampon tax and Free the Nipple. Currently, Kaylynn is writing for Eugene's premier cannabis magazine, Green Eugene, to professionally and creatively write about the many facets of the cannabis industry. You can find more of Kaylynn's work here:
https://kwohl.weebly.com/writing
Harper DormanGreene

Harper DormanGreene an advertising major in the University of Oregon's School of Journalism and Communication. He loves backpacking, rock climbing and playing basketball. After college, he hopes to explore a career in sports advertising. You can find more of his work here: https://www.harperdormangreene.com

MENTORS

This project grows out of the intelligence, persistence, professionalism and passion of the students who built it. Behind all of that work are some mentors who model all of the best qualities of professional journalism. Anna, Brian and Dennis worked tirelessly -- in that way only seasoned journalists can work -- with the students. They helped us find paths to and through the stories, see the potential in each story and storyteller, and then held us to professional standards in craft, accuracy and integrity. We can't thank them enough, so we will just say "Thank you, thank you, thank you."
Anna Smith
Anna V. Smith writes and edits from the Pacific Northwest. She currently works for High Country News as the assistant editor for
HCN's Indigenous affairs desk
. Her work has appeared in outlets such as the New York Times, Audubon, Undark, Slate and Mother Jones.
Anna has spoken at multiple journalism conferences and university classes and is a member of the Society of Environmental Journalists, Native American Journalists Association, and Investigative Reporters and Editors. She is an alum of the University of Oregon, with concurrent degrees in journalism and environmental studies.
Dennis Dimick

The son of fisheries biologists, Dennis Dimick grew up on a sheep and hay farm near Portland, Oregon. In 1974, he began a four-decade journalism career that included six years as a newspaper journalist and more than 35 years at the National Geographic Society in Washington, D.C., where he served 10 years as the magazine's environment editor. He's taught and lectured about agriculture and food systems at universities across the West.
Brian Bull

Brian Bull joined the KLCC News Team in June 2016. In his 25 years as a public media journalist, he's worked at NPR, Twin Cities Public Television, South Dakota Public Broadcasting, Wisconsin Public Radio, and ideastream in Cleveland. His reporting has netted dozens of accolades, including four national Edward R. Murrow Awards (17 regional), the Ohio Associated Press' Best Reporter Award, Best Radio Reporter from the Native American Journalists Association, and the PRNDI/NEFE Award for Excellence in Consumer Finance Reporting.

An enrolled member of the Nez Perce Tribe, Bull has worked with NPR's Next Generation Project geared towards diversifying the ranks of tomorrow's journalists. He's been a guest faculty instructor at the Poynter Institute on covering underrepresented communities. He's served as chair for Vision Maker Media, which supports authentic programs and documentaries produced by Native Americans.

He's glad to be home in the Pacific Northwest, close to his family, tribe, and the Oregon Coast. If only someone had warned him about the grass seed pollen every spring! Bull is married and has three children, and five cats. He enjoys photography, hiking, cooking, the visual and performing arts, and the occasional Godzilla movie.
Peter Madsen
Peter Madsen is a Midwestern ex-New Yorker who's lived in Oregon since 2016. He loves the Pacific Northwest. Madsen's work is as varied as his background. He's dedicated years to beats ranging from outdoors, fitness/health, business/nonprofits, arts/culture and general human interest. Madsen's writing has also appeared in the
New York Times
,
Bend Magazine
, and
1859
. His
syndicated feature stories
have appeared in more than 70 publications nationwide, including
U.S. News & World Report
,
The Seattle Times
and the
Sacramento Bee
. And way back when, Madsen interviewed rappers and pro skateboarders for
Thrasher magazine
.
Madsen is presently wrapping up an M.A. in Journalism from the University of Oregon School of Journalism & Communication. His anticipated graduation date is autumn 2021.
PROFESSOR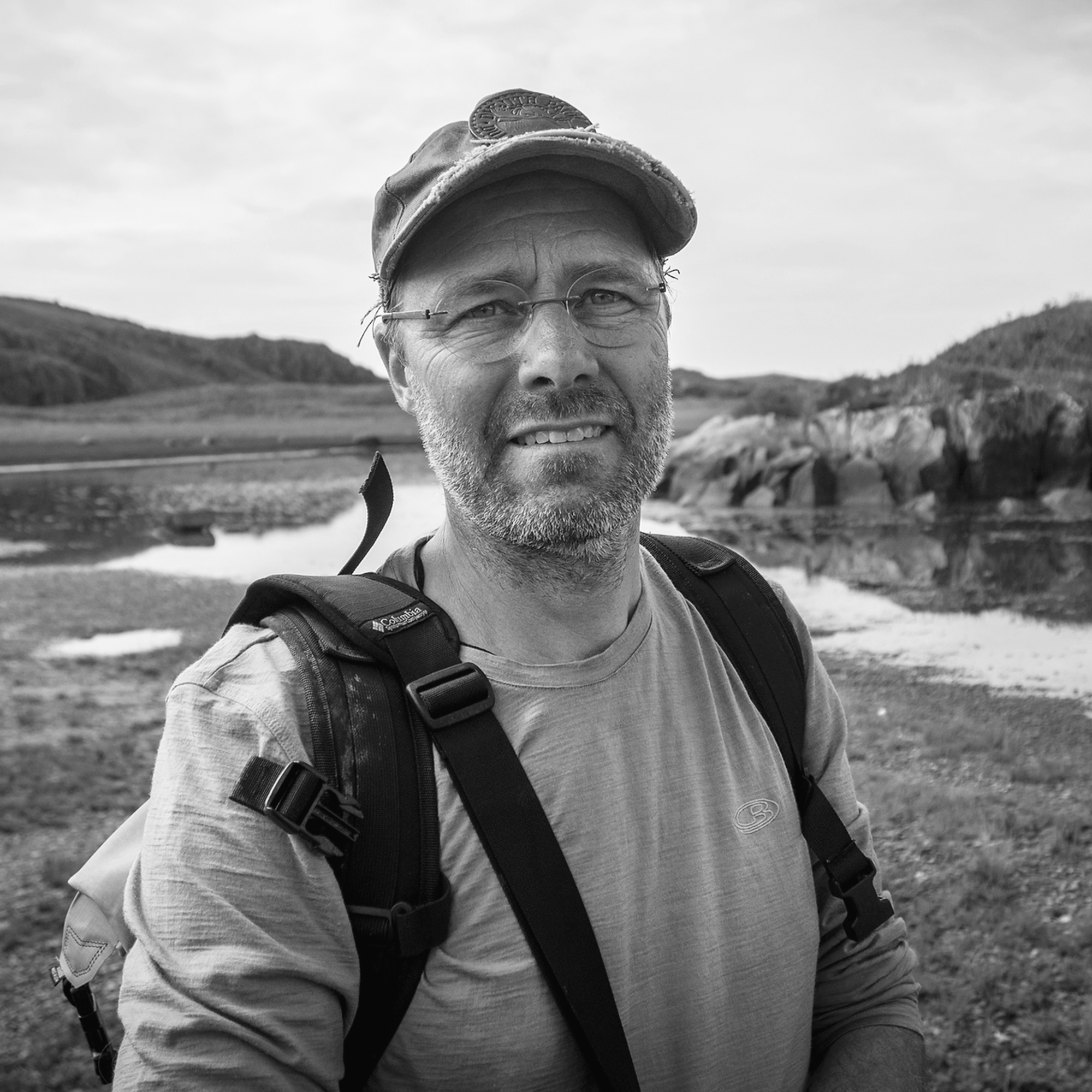 Torsten Kjellstrand

For three decades, Torsten Kjellstrand has worked to tell stories with under-represented and misrepresented rural and Indigenous communities. He worked as a newspaper photographer for many of those years, was named Photographer of the Year by Pictures of the Year International, studied as a Fulbright Scholar in comparative literature at Uppsala University in Sweden and spent a year as a John S. Knight Journalism Fellow at Stanford University. He publishes films and photo projects with Vision Maker Media, ITVS, The New Yorker, ProPublica and many others. He teaches and continues to do professional work as a Professor of Practice at the University of Oregon School of Journalism and Communication.